Arsenal legend-turned-pundit Ian Wright has hit back at German international Mesut Ozil following his public criticism of the club's ex-players earlier in the week.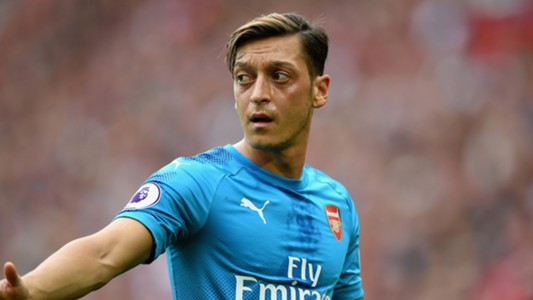 The World Cup winner urged them to 'stop talking and start supporting' following numerous statements made by former players regarding the current state of the squad.
Wright has never shied away from expressing his views over the Gunners, and he branded the German's thought as 'laughable'. He added to question why the attacker has not signed a fresh contract with the Gunners if he feels so strongly about the situation.Speaking on BBC Radio 5, he said: "It's laughable. We're not talking about a team charging up the league, we're talking about a team that's under-performing. It's not just the team, it's the people in the boardroom, the manager, everybody."
Wright, who is the Gunners' second highest goal getter of all time behind Thierry Henry, accused the 28-year-old of hiding behind Alexis Sanchez, whose future remains another topic of discussion this season, he added: "Sign a contract if you feel that strongly about people criticising the team because you're someone who's integral to Arsenal's success. You're going to continue to hide behind Sanchez. Why haven't you signed yet? That's what I would say to you. If you feel that strongly, why haven't you signed yet?"
Ozil had been relatively calm over the situation in recent weeks, but he opted to express his thoughts on his four-year anniversary at Arsenal after Emmanuel Petit slammed the current squad for being 'babies'. The Gunners were truly outclassed by Liverpool by a 4-0 scoreline in the previous encounter, and they will be expected to come up with a huge performance when they host Bournemouth following the international break.
Alexis Sanchez's future was the main talking point on transfer deadline day, but it is now known that he will be playing under Arsene Wenger until January at least.