Igor Stimac claims that he is extremely happy with the 1-1 draw with Syria in the group stages of the Intercontinental Cup. After defeats against Tajikistan and North Korea, India were able to pick up a point in this final group match. Even though India finished at the bottom of the group after having taken just one point from the three matches,Stimac claimed that he is happy with the outcome.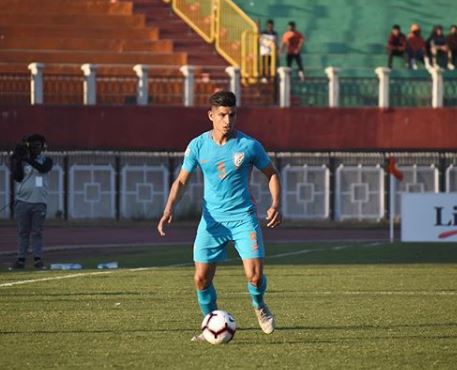 The former Croatia national team boss claims that the Indian players are starting to respond to his tactics and ideas. Hence, he thinks that it may not be long before India start to produce a strong set of results and qualify for the upcoming World Cup 2022. India have been grouped alongside teams like Qatar, Afghanistan, Oman, and Bangladesh in the Asian qualifiers second round.
India decided to go with the experience ofStimac, who is known for his time in English football while playing for the likes of Derby County and West Ham United
. He also managed the Croatian national football team during a period just after the Euro 2012. Even though his managerial career has seen a dip since his departure from Croatia, India are expected to benefit from his knowledge at the top level of the game. India performed poorly at the Intercontinental Cup
after conceding an average
of more than three goals per game while only managing five goals in return.
The final match against Syria saw India score through NarenderGahlot, who is the 18-year-old prospect in the team. "I read some comments that the coach should be nurturing these players. As I see football, that's absolutely wrong. When you give orders to players, they follow. Nurturing is for academy football. This is not academy football and I am not an academy coach. We will analyse our mistakes again and learn from them. We made some mistakes today when we were pushed down. We need to be strong. I am proud of them," said Stimac.