Brazil is set to get revenge when they play Germany in the final game of the men's Olympic event at the ongoing Olympics in Brazil.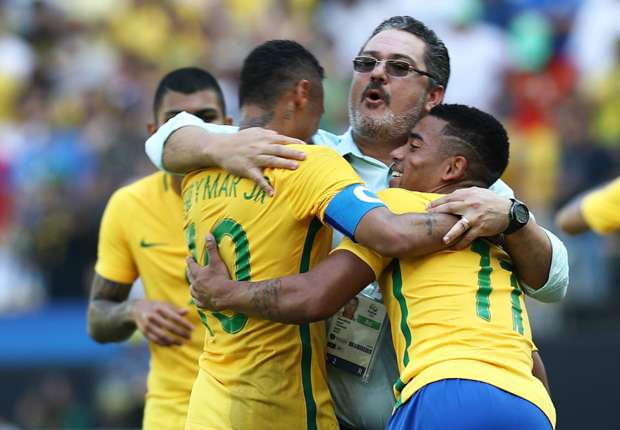 Brazil humiliated Honduras 6-0 at the semi finals in a bid to qualify for their rematch with Germany, while the Germans defeated Nigeria 2-0 in the other semi final fixture. Brazilian fans are still mad after they were disgraced by Germany in the semi final game at the last World Cup on home soil.
Brazil were the one of the favourites to lift the World Cup, especially as they were hosting the event on home soil, but the Germans wouldn't allow. They didn't just stop Brazil on home soil; they left fans wailing as they crushed their opponents 7-1 in a brilliant tactical display. The loss makes the top of the most devastating time in Brazilian football history.
Brazil have never won a gold medal in the men's event at the Olympics despite being a top football nation. They have the opportunity to break this jinx and get revenge for the embarrassment of the last world cup when they play Germany on Saturday. The women team lost to Sweden on Tuesday in the semi finals, leaving the weight of getting gold on the shoulders of Barcelona star player Neymar and the rest of the Brazilian squad.

A lot of empty seats were noticed during the games due to political and health concerns, but each time the Brazilains were in action not a single ticket was available. The final would likely be worst as the fans would want to see the revenge and the first gold won in the event. The German team at this tournament is tactically sound with a lot of really talented players, offering a real challenge to these dreams when both sides meet at the iconic Maracana stadium.