The most notable change to the World Cup for its 2022 edition is the dates. The controversial decision to choose the Middle Eastern state of Qatar as hosts meant that, due to excessive heat, the tournament had to be moved from its traditional June/July slot. It will now take place from November 21 to December 18. That is a period of 28 days – a reduction of three from the last World Cup.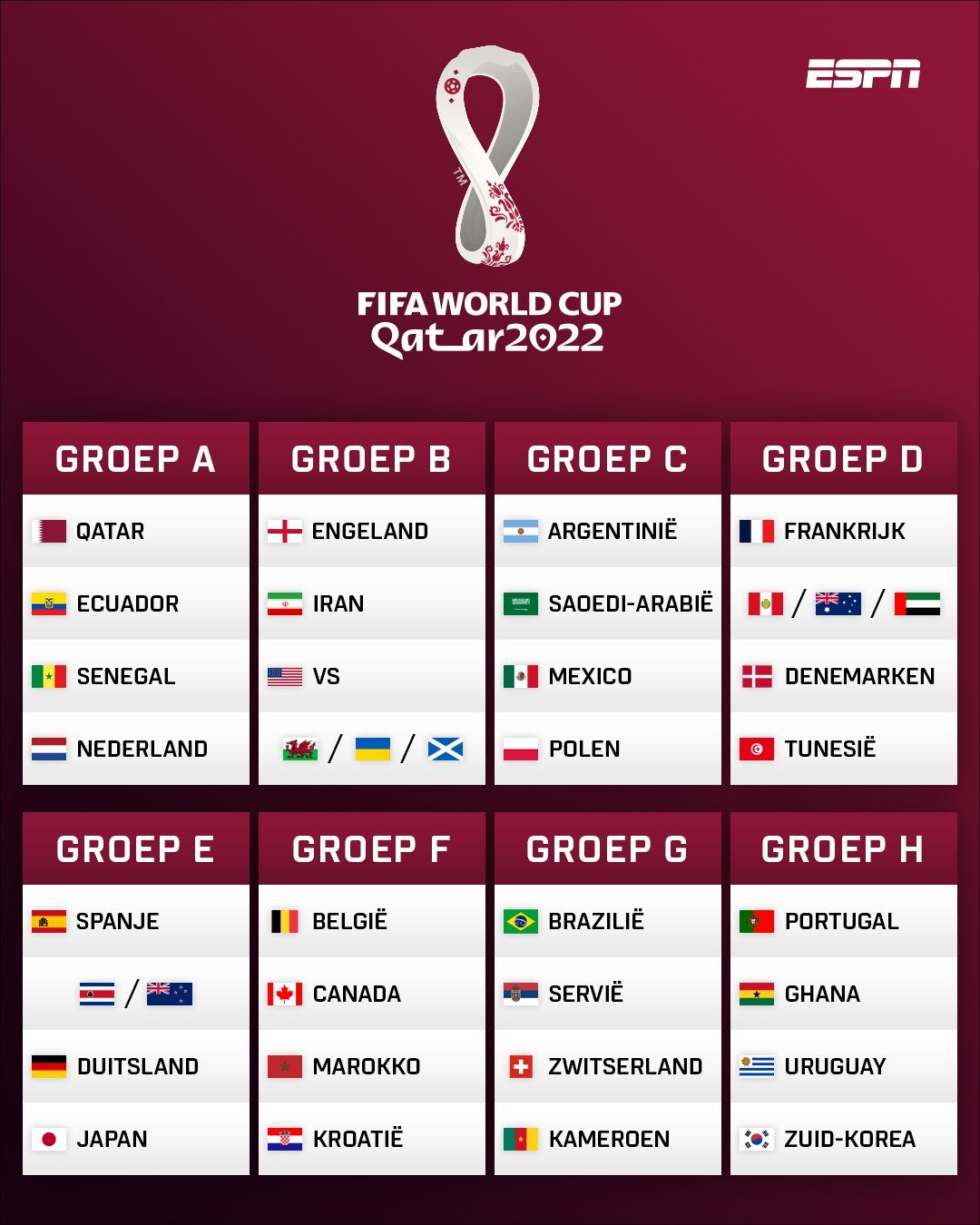 Kick-off times for the 2022 World Cup
With Qatar being three hours ahead of the UK, as you can see above there will be some unusual kick-off times for UK-based fans but not dissimilar to those at the 2018 World Cup in Russia. With the tournament length cut by three days, there will be four staggered games on each of the first eight days of the tournament. These will kick-off at 10am, 1pm, 4pm and 7pm GMT.For the last round of group matches and the knockout rounds, matches will begin at 3pm and 7pm GMT. The 2022 World Cup final, on Sunday, December 18, will kick off at 3pm GMT.
Venues for the 2022 World Cup
Lusail Iconic Stadium mid-build Dec17
Eight stadia will host matches at the 2022 World Cup with the final to be staged in the brand-new Lusail Iconic Stadium, which has a capacity of 80,000 and sits in Lusail, just north of the capital, Doha. The others will all be capable of hosting at least 40,000 fans, including the indoor Al Bayt Stadium (it has a rectractable roof) in Al Khor which is where the opening game will take place. It is the second-biggest stadium and holds 60,000.
The other venues are Stadium 974, Al Thumama Stadium (both in Doha), Education City Stadium, Ahmed bin Ali Stadium, Khalifa International Stadium (all in Al Rayyan) and Al Janoub Stadium (in Al Wakrah). With only eight stadia and a tighter schedule than usual, each ground will host six matches in just 11 days during the group stage.