The FIFA World Cup (Men's Edition) is already highly anticipated as it will kick off in Qatar next year, but it's not the only major FIFA tournament that is currently demanding preparations. The female footballers are also gearing up to represent their respective countries at their World Cup which will take place in 2023, a year after the Men's Edition has been scheduled to kick off. The draw for the qualifying fixtures for the tournament has been made already and has also been officially announced.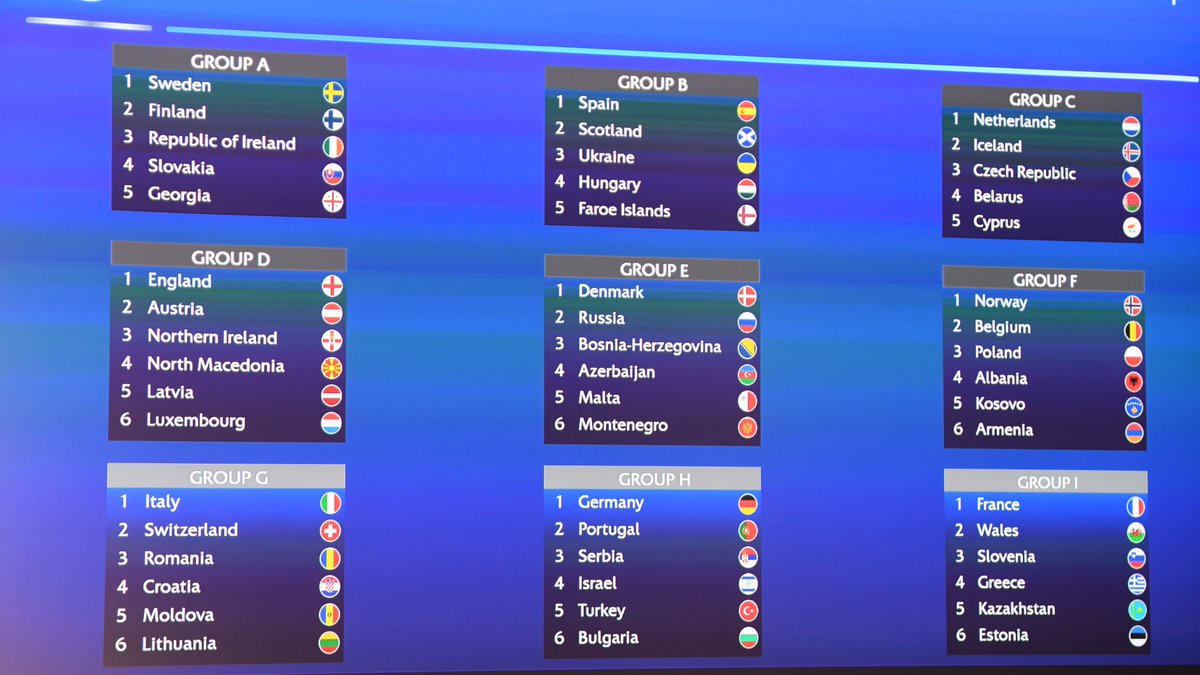 The draw will see Northern Ireland and England face off in the group stages of the qualifiers, while current holders, the USA have already sealed automatic qualification for the tournament. England and Northern Ireland are both in Group D and both countries will start making preparations to lock horns against one another in the competition that is set to hold in New Zealand and Australia.
Group B contains big-name teams, with the likes of Spain and Ukraine occupying slots in the group. The two nations will be faced by Scotland who successfully sealed qualification for the tournament for the very first time since when they last did so back in 2019. France are the hosts of this forthcoming edition and they occupy Group I, alongside Wales. EUROS 2020 finals participants, Northern Ireland and England have also been pitted against Luxembourg, North Macedonia, Latvia, and Austria.
Here's the draw in full:
Group A: Sweden, Finland, Republic of Ireland, Slovakia, Georgia
Group B: Spain, Scotland, Ukraine, Hungary, Faroe Islands
Group C: Netherlands, Iceland, Czech Republic, Belarus, Cyprus
Group D: England, Austria, Northern Ireland, North Macedonia, Latvia, Luxembourg
Group E: Denmark, Russia, Bosnia-Herzegovina, Azerbaijan, Malta, Montenegro
Group F: Norway, Belgium, Poland, Albania, Kosovo, Armenia
Group G: Italy, Switzerland, Romania, Croatia, Moldova, Lithuania
Group H: Germany, Portugal, Serbia, Israel, Turkey, Bulgaria
Group I: France, Wales, Slovenia, Greece, Kazakhstan, Estonia